Ladies Morning Study
January 11th - June 14th, 2018
The Story - The Bible as One Continuing Story of God and His People
This ladies group continues from meeting this fall and is excited about gathering again to learn from God's Word this winter!
This weekly study group will track alongside the weekend preaching of The Story and will provide deep insight and practical application to each of the weekly themes. This is a great opportunity to go deeper with The Story.
Facilitated by Joyce Perry, a former high school teacher, stay-at-home mom and recently retired Academic Counsellor from Western University. Joyce has been attending North Park for almost 17 years and is married to Rob. They have two daughters and five grandchildren.
*The Story Bible is a great tool for this elective. Pick one up today for $10 at the Main Office or the Welcome Kiosk.
Registration required - 20 person maximum.
Ladies Afternoon Study
January 11th - June 14th, 2018
This group had so much fun gathering around The Story this fall, they are gearing up to embrace round 2 this winter.
Throughout The Story, God uses amazing women of faith to help further His plan and purposes for human history. This elective will focus on the lives of many of those women in order to encourage women today to be eager and willing to be involved in a fresh revelation of God's plan in these days.
Facilitated by Linda Greenhow & Wilma Prescod
Both Linda & Wilma have attended North Park for over 30 years! Over the years, they have led many North Parkers to a deeper faith in Jesus as they have faithfully led in many areas of church ministry.
The Story Bible is a great tool for this elective. Pick one up today for $10 in the Main Office or the Welcome Kiosk.
My Gifts - My Calling
April 25th, 2018
We all have gifts and abilities that have been given to us by God. The problem is, that too many of us go through life not knowing what our gifts are. Or, if we do realize our areas of giftedness, we may not know the best ways we can put those gifts to use in God's Kingdom.
This elective will help you discern what gifts you have and you will also hear the stories of others about how they discovered their gifts and how they are using those gifts to serve God's agenda.
Those who register for this elective will be sent web-links to three different online 'gift inventories' to be completed before the elective. This interactive workshop will help you interpret the inventory results and provide you with meaningful next steps forward based on your individual giftings.
moms
April 25th, 2018
Registration is not required for this event
The Study is "James" by Francis Chan
True faith produces fruit. A faith without action and without life change is ultimately a dead faith. The book of James speaks to the realities of a living faith in Jesus-the kind of roll-up-your-sleeves and get-your-hands-dirty discipleship that is borne out of an authentic relationship with the risen Lord. James writes to believers who know suffering, who've faced trials, and who ultimately desire a deep relationship with God.
moms is geared to women of "all ages and phases".
Room 142
Child care: $3 a week/child (to a max of $6)
Contact: moms@northpark.ca
Sports Mash Up
April 26th - May 17th, 2018
$10
Matthew 7:12 says, "Do to others whatever you would like them to do to you." At Sports Mash Up, kids will have tons of fun developing their skill levels in a variety of sports, something that takes time, determination and practice. Added to all the sporting fun, kids will also learn that how we choose to treat others in all areas of life (not just sports) is really important to God and to us.
Children are encouraged to invite along a friend from school or their neighbourhood to Sports Mash Up – it's a great way to get their friends connected to church.
For children in grades 1-5.
Single & Parenting
April 26th - May 3rd, 2018
$25
Parenting is challenging on the best of days, but when you're a single parent, others don't always truly understand how tough it can be – day after day after day. You deeply desire to do what's best for your kids, and some days, you're doing great. But there are also days when you worry you can't be all that your kids need.
Our Single & Parenting group provides practical help and support, offering an opportunity to discover how to deal with your day-to-day struggles. It's a great place to receive support from our group leaders who have experienced the challenge of single parenting personally, and also offers the chance to connect with other single parents to learn and discuss some great parenting strategies and hope-filled insights. Come and enjoy some time that's just for you to learn, connect, and talk about the challenges you've been facing lately.
Meeting Thursdays starting February 1 - May 3
6:30-8:00pm
*No meeting on March 15 (Spring Break)
*Scholarships available
Contact care@northpark.ca for more info
ESL Spring 2018
April 28th - June 2nd, 2018
$50
Saturdays from 9:30am-noon
8 Week Spring Term Starting April 7
(no class on May 19)
$50 including curriculum workbook
North Park continues to offer an outstanding English as a Second Language program to anyone interested in learning English. The focus is on improving all four skills (Listening, Speaking, Reading, and Writing), across four skill levels (Pre Beginner, Beginner, Intermediate, and Advanced) with six different classes. Classes have teachers as well as assistants and use small group methods where you will have a chance to speak and participate. Courses use the Bible as the text for learning English. North Park offers free children's programming, transportation, and snacks for break time!
Course materials have been designed by Gail Tiessen, a Professor Emerita of TESOL at Providence Seminary. Gail started the TESOL program at Providence and has since trained thousands of ESL teachers who now serve around the world in a variety of settings. We welcome you to join us to learn English and make new friends. Class sizes are limited so register early!
Family Service Opportunities at Mission Services
April 28th, 2018
At North Park, creating a culture of service is core to our mission of inspiring, supporting, and mobilizing people to live like Jesus. We believe that it is important for people of all ages to engage acts of service, not simply at North Park, but in our city as well.
This year, we want to be more intentional to expose young families with kids to opportunities to serve across our city. We have been a partner with Mission Services for many years, and one area where Mission Services engages our city in a very impactful way is through its Mission Store.
The Mission Store is a thrift store that serves the city on the corner of York and Rectory St. It provides discounted pricing on items of clothing, electronics, books/media, toys/games, footwear, seasonal items, and much more.
Many people serve the Mission Store on a volunteer basis. This winter, we are providing service opportunities for families with kids (young kids to teenagers) to serve the Mission Store through sorting clothes, cleaning racks, hanging items, and whatever other needs the Mission Store may have. Ideally, these teams will be composed of three to four families. This is a fantastic way to be a blessing to the city through Mission Services, and to help build the value of service in your family unit.
Dates:
January 27, 9:30-11:30am
February 6, 6:00-8:00pm; February 24, 2:00-4:00pm
March 10, 9:30-11:30am; March 21, 6:00-8:00pm
April 16, 6:00-8:00pm; April 28, 2:00-4:00pm
* Families are not required to stay for the entire time as published. They can serve any time inside these service hours.
GriefShare
April 30th, 2018
$25
This program features biblical, Christ-centred teaching that focuses on grief topics associated with the death of a loved one. The DVD seminar features nationally respected grief experts and real-life stories. This is followed by a small group discussion about what was viewed.
Your bereavement experience may be recent or not so recent. You will find encouragement, comfort, and help in grieving the death of a spouse, child, parent, sibling, or other family member or friend. No matter what the cause of your loved one's death, this is an opportunity to be around people who understand what you are feeling.
North Park Newcomers
May 5th - May 6th, 2018
If you would like a deeper, yet still informal way to connect to other newcomers at North Park, then North Park Newcomers is for you! Join us for a 15-20 minute conversation that will connect you with other newcomers, give you a snapshot of life at North Park, and let you meet one of North Park's pastors. There may even be a quick tour of North Park given at the end if you're interested.
North Park Newcomers takes place monthly and will be held in the Prayer Room, which is located right off the Foyer - you can't miss it. Please come and connect with us immediately following the services on the following weekends:
January 20-21, February 10-11, March 10-11, April 7-8, May 5-6
Registration is encouraged, but we would be happy to welcome you anytime. If you have questions and would like to learn more, email connect@northpark.ca.
Mother/Daughter Fun Night
May 11th, 2018
$5
Building and maintaining good relationships in our families always requires intentional work…but who says the work can't be fun! This event provides an opportunity for moms and daughters to celebrate and work on bettering their relationship by having a fun night together full of games, crafts, activities
and conversation.
This engaging event is a great opportunity to invite along a friend (and their mom or daughter) from your neighbourhood, school or workplace and get them connected to the church community here at North Park. An invitation can go a long
way to establishing better and more meaningful relationships.
This event is for daughters in grades 1-5 and their moms (or any significant "mother figure" in their lives). Register before midnight on Sunday May 6.
Foster & Adopt
May 12th, 2018
The challenges and blessings of welcoming children into your family through fostering and adoption are numerous. It is not always easy to anticipate the unique dynamics that can arise. Whether you are just starting out on the road towards fostering or adopting, or are farther along in the journey, consider joining this supportive group of parents seeking to come together to encourage and learn from one another.
Meetings will include opportunities to share, pray, and learn through a DVD-based curriculum from Dr. Karyn Purvis, a leading expert in the area of adoption and child development. You will be encouraged and equipped with practical help based on biblical truths and research-based interventions specifically developed for adoptive or foster care families.
Teaching English as Christian Service
May 14th, 2018
Have you ever wondered what you could do to help newcomers to Canada?
Come and discover how we meet their need for learning English.
Ladies Coffee Hour
May 22nd, 2018
NO REGISTRATION REQUIRED FOR THIS EVENT
4th Tuesday of each month
9:45-11:00am
Coffee Hour is a morning gathering for women of all ages. Please join us for a wonderful morning that offers a variety of interesting features and speakers.
This is a great opportunity to meet and mingle with other women in a friendly, non-threatening atmosphere. Stay tuned for details of our fall lineup!
If you have questions, contact Hulda Edwards at huldamedwards@yahoo.ca.
Please note that childcare is not provided.
Dates:
January 23
February 27
March 27
April 24
May 22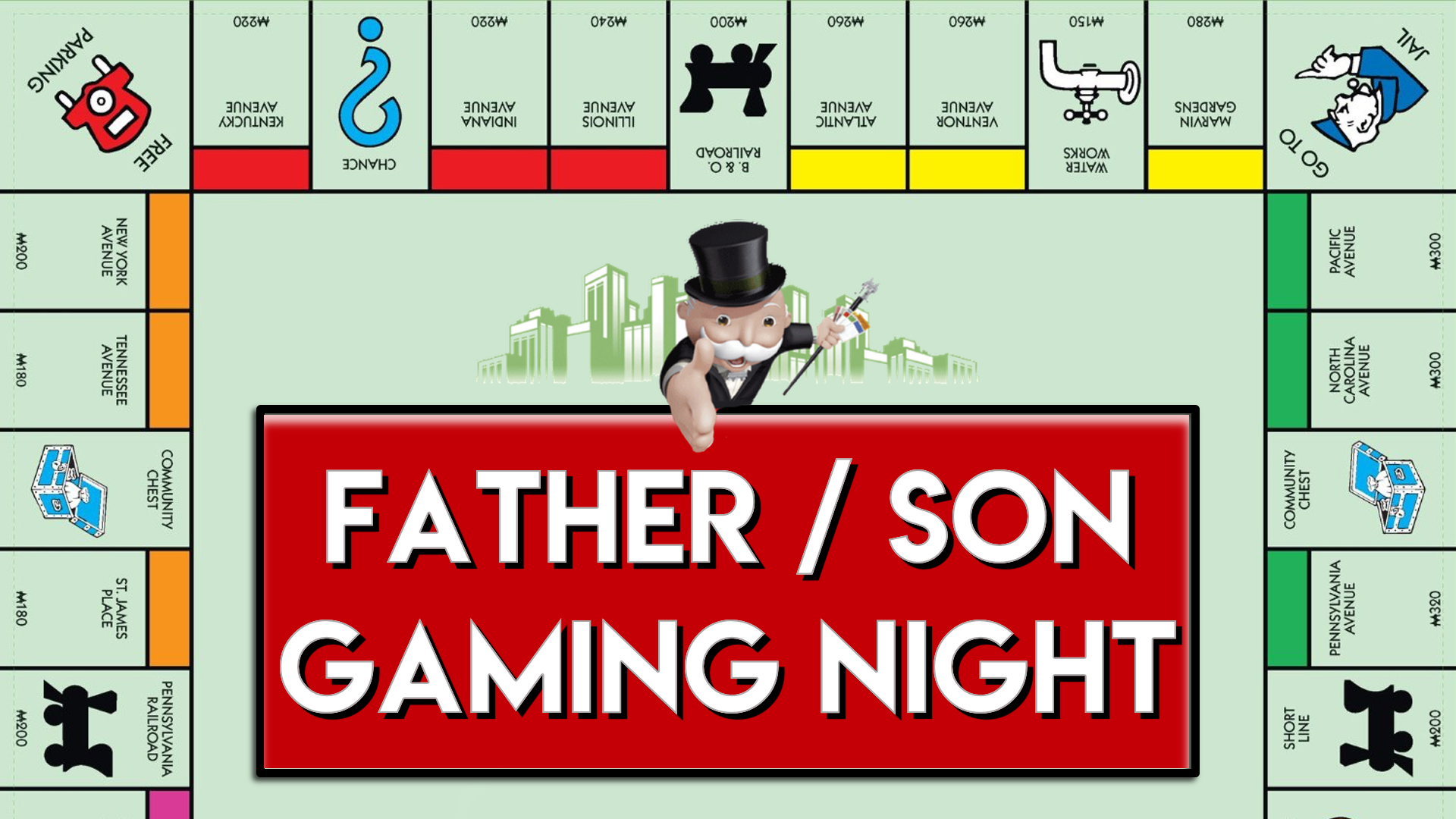 Father/Son Gaming Night
May 25th, 2018
$5
Developing family relationships are critically important but sometimes overlooked. This father and son gaming night is not designed with screen time in mind, but rather face to face interaction. It intends to provide an opportunity for serious fun and serious bonding over games, crafts, activities and of course, food.
This engaging event is a great opportunity to invite along a friend (and their dad or son) from your neighbourhood, school or workplace and get them connected to the church community here at North Park. An invitation can go a long way to establishing better and more meaningful relationships.
This event is for sons in grades 1-5 and their dads (or any significant "father figure" in their lives). Register before midnight on Sunday May 20.